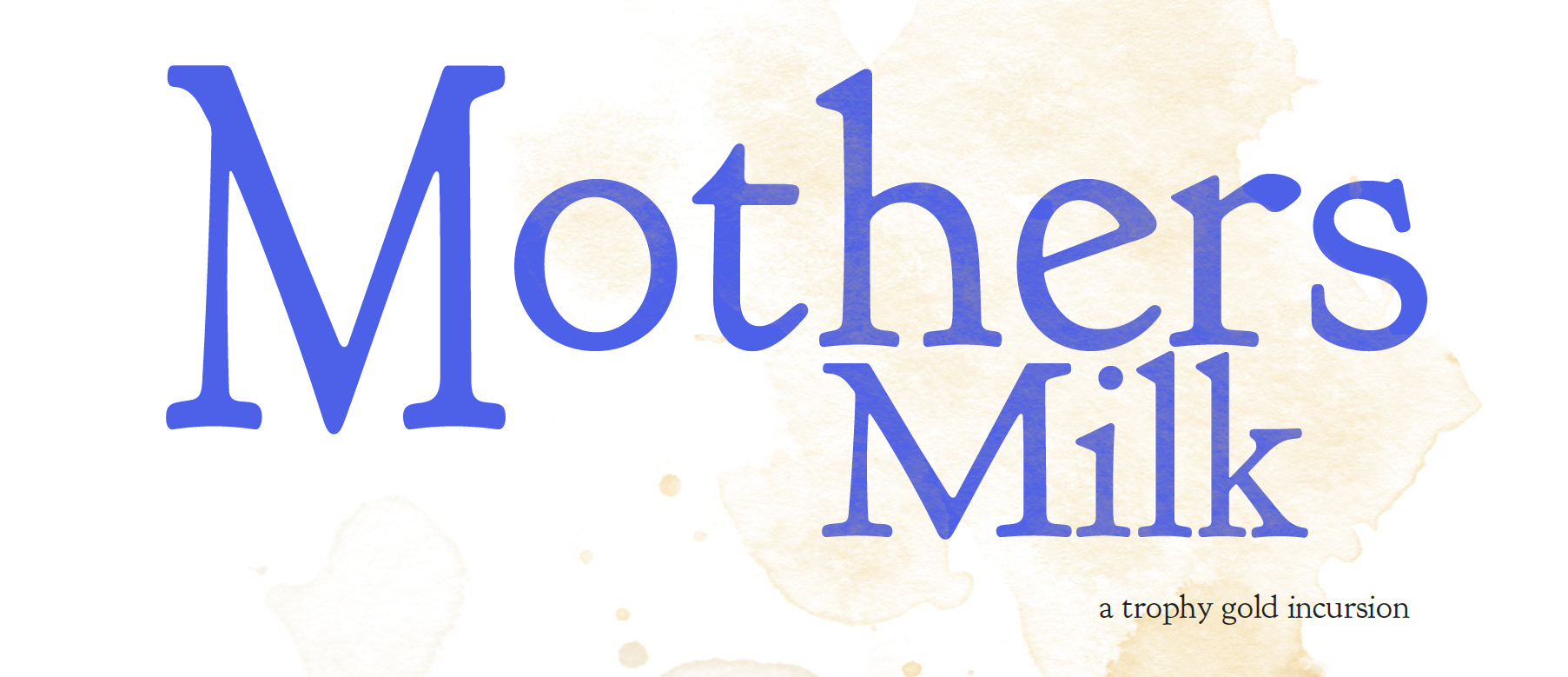 Mothers Milk
CONTENT WARNING: This incursion revolves around motifs such as motherhood, sickly children and body horror.
Long ago, followers of Sister Caite, patron of wetnurses, formed a commune around a tower in the forest at the invitation of an arcanist. The commune became a place of sanctuary for mothers unable to feed their children and for those who had taken abandoned babies into their care. The arcanist provided for all in exchange for assistance with her research.

Over the years, the forest became more dangerous and eventually no-one travelled to or from the commune any more, not even for supplies. Much time has passed since the last pilgrims made their way into the forest, enough for the arcanist to be long in her grave and any supplies to be long used up. No one has returned in recent memory. No mothers, no children raised and grown, no one to gather supplies. No arcanist.

The treasure-hunters believe the commune surrounds contains abandoned valuables and the tower to be full of valuable lost research and arcane equipment that can be sold to merchants, researchers and collectors of arcane curiosa.
Mothers Milk is a short horror incursion for Trophy Gold, originally written for the Trophy Gold Incursion contest. Jason Cordova, publisher of Trophy and contest judge, had this to say about Mothers Milk:

Overall, this a great incursion. Well-sized for a one or two-shot, great use of theme, and a high level of horror. I would run it.
—Jasons review thread on twitter.
Purchase
In order to download this incursion you must purchase it at or above the minimum price of $3 USD. You will get access to the following files:
Mothers Milk (High Quality).pdf
24 MB
Mothers Milk (Low Quality).pdf
2 MB
Mothers Milk (Black & White, simple).pdf
865 kB
Community Copies
Support this incursion at or above a special price point to receive something exclusive.
Community Copy
Times are tough? Please feel free to take one, no questions asked.